Muse Series: Zoë Tryon | Activist, Speaker & Artist
Zoë Tryon is a world renowned activist, speaker, and artist known for her work with indigenous communities globally.
As the Founder of non-profit One of the Tribe Journeys, a travel company that offers, privately led, immersive experiences with indigenous communities in the Ecuadorian Amazon and Andes, Zoë has led journalists, filmmakers, celebrities to witness places in the world few will ever see.  One of the Tribe raises awareness for the issues facing indigenous communities and has acted as a cultural liaison between indigenous and Western leaders. Zoe has lived and worked with the Achuar, Shuar, Kichwa, Sapara and Waorani peoples across Ecuador.  She has supported education, health and economic capacity building projects, advocated for environmental and constitutional rights, and worked closely with indigenous partners on the largest environmental lawsuit in history.
Zoë speaks worldwide on the interconnected issues of environmental stewardship and corporate responsibility and how we can apply extraordinary wisdom from tribal cultures to our lives today.
We caught up with the extraordinary activist, speaker, and artist to chat about her missions, what drivers her and her memories that are most tied to scent.
The scent of the earth in various places around the world at dawn is my favourite. The scent of wet grass as I rode my horse as a child, the scent of smoke and earth in the Amazon rainforest.
– Zoe Tryon
You've been such an inspiration as an activist for the people of the Ecuadorian Amazon and an eco warrior. What gives you the most fulfillment?  
Most of us know of the famous Margaret Mead quote "Never doubt that a small group of thoughtful, committed citizens can change the world; indeed, it's the only thing that ever has" and I think that is what gives me the greatest fulfilment, being fortunate enough to work alongside incredibly committed people who are dedicated to protecting the earth and shifting consciousness around custodianship of the earth. 

Can you tell us a bit more about your activism and what we should be more aware of in our every day lives? 
I think for me sometimes the reality of climate change, destruction of our beautiful planet, and indigenous wisdom keepers and their cultures  can be very overwhelming. Seeing some of the things I have seen are utterly heartbreaking and it can create a sense of hopelessness. I think what has been helpful for me, and can be for all of us is to remember that each one of us can make a difference, we are all tiny vital cells in the web of life. Finding something that you are passionate about doing to support a thriving planet and doing a little towards that each day gives you hope, energy and creates enormous change if we all so something. 


What project or initiative that you've been involved with are you most proud of? 
I am ambassador for  The Amazon Sacred Headwaters Initiative which is a pretty ambitious initiative, but its exactly what these times are calling for. It is a shared vision between indigenous peoples, NGO's, philanthropists, social entrepreneurs, and governments towards establishing a huge protected region in the northern Amazon rainforest - to keep it absolutely off limits to industrial scale resource extraction, and governed in accordance with traditional indigenous principles of cooperation and harmony that foster a mutually enhancing human-Earth relationship. I have witnessed it grow from a vision in a dream to an indigenous leader to a powerful movement. 

What gives you the most joy?
Being with my 5 year old daughter in wild places, watching her learn and play with her indigenous friends, learning the ways of the forest from those who haven't forgotten how to talk with plants and animals. Knowing that as a mama I am doing my small part to make sure there will be wild places for her children to play in in years to come.


What nostalgic memory do you have that is most tied to scent?
I have rather a super powered olfactory system and can smell many things before others can. The Shamans in the jungle say it is because I have worked with the sacred jungle tobacco plant (which they also give to their hunting dogs so that they can smell prey better) So many of my memories are tied to scent. The scent of the earth in various places around the world at dawn are my favourite. The scent of wet grass as I rode my horse as a child, the scent of smoke and earth in the Amazon rainforest as we perform our 4am tea ceremonies each morning to discuss dreams. 

What type of personal fragrance do you like to wear?  
I like to wear musky or woody scents, Sandalwood, vetiver and I love rose for its heart opening qualities.
Learn more about Zoe here.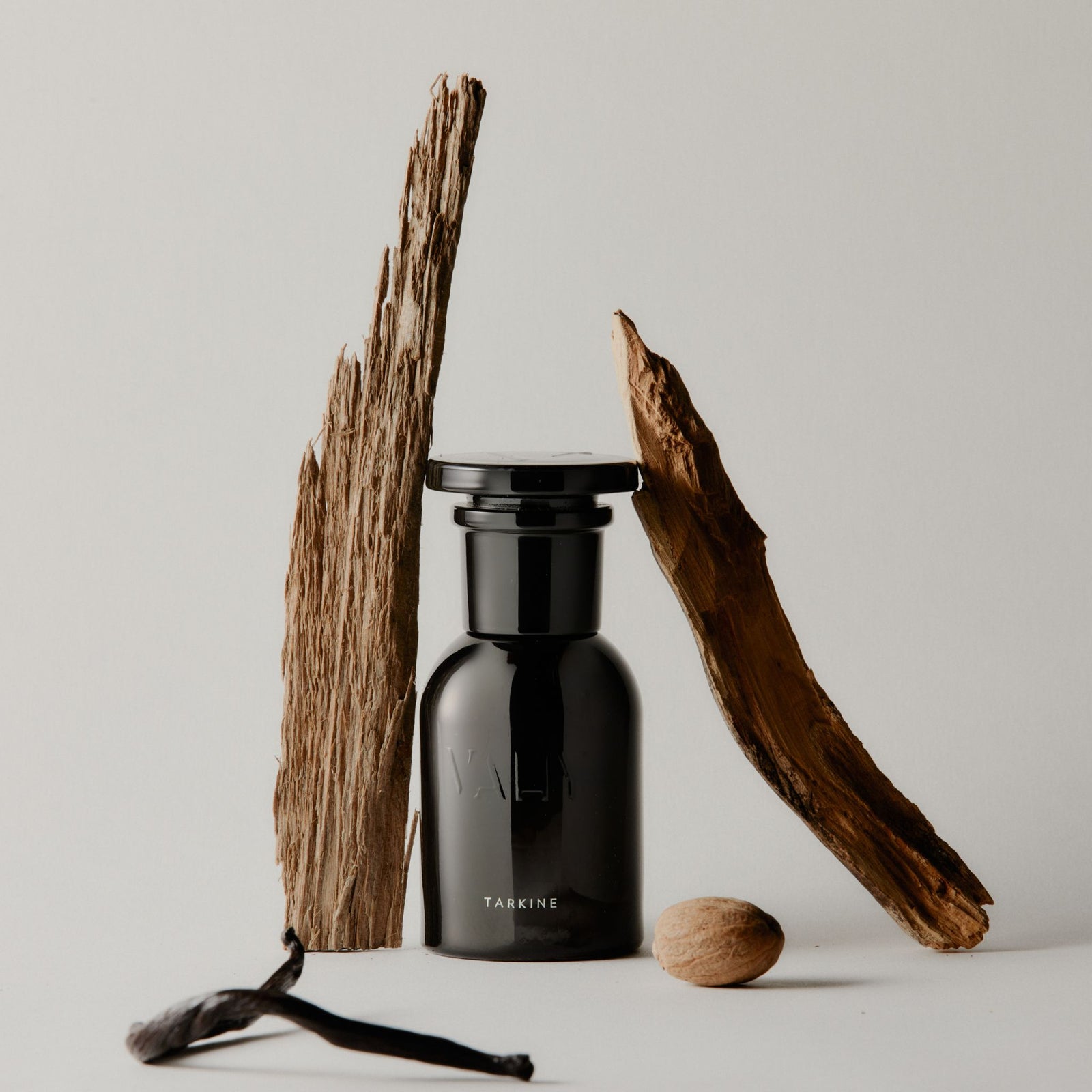 Like similar fragrance styles to Zoe?  
Try Tarkine for a beautiful symphony of woods.