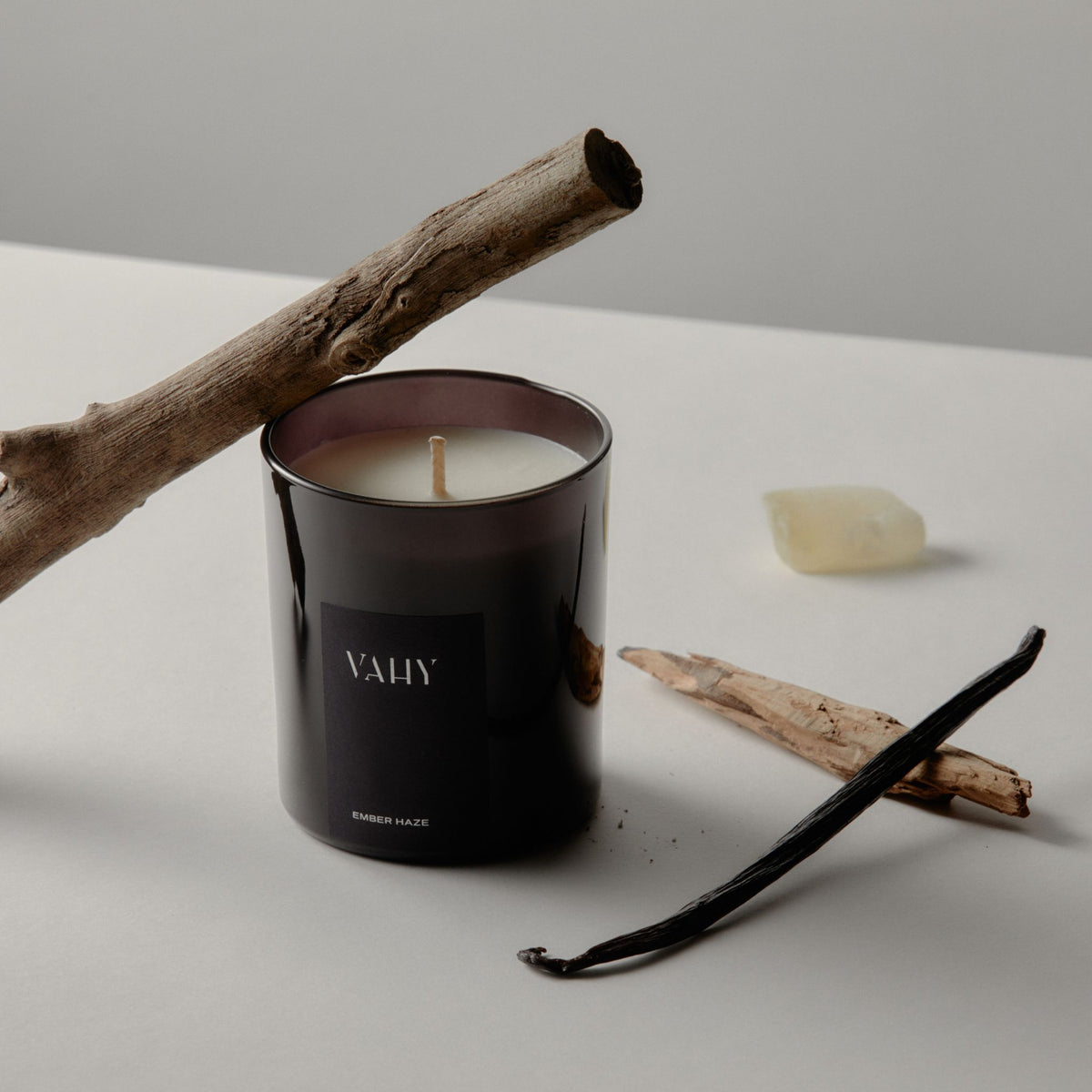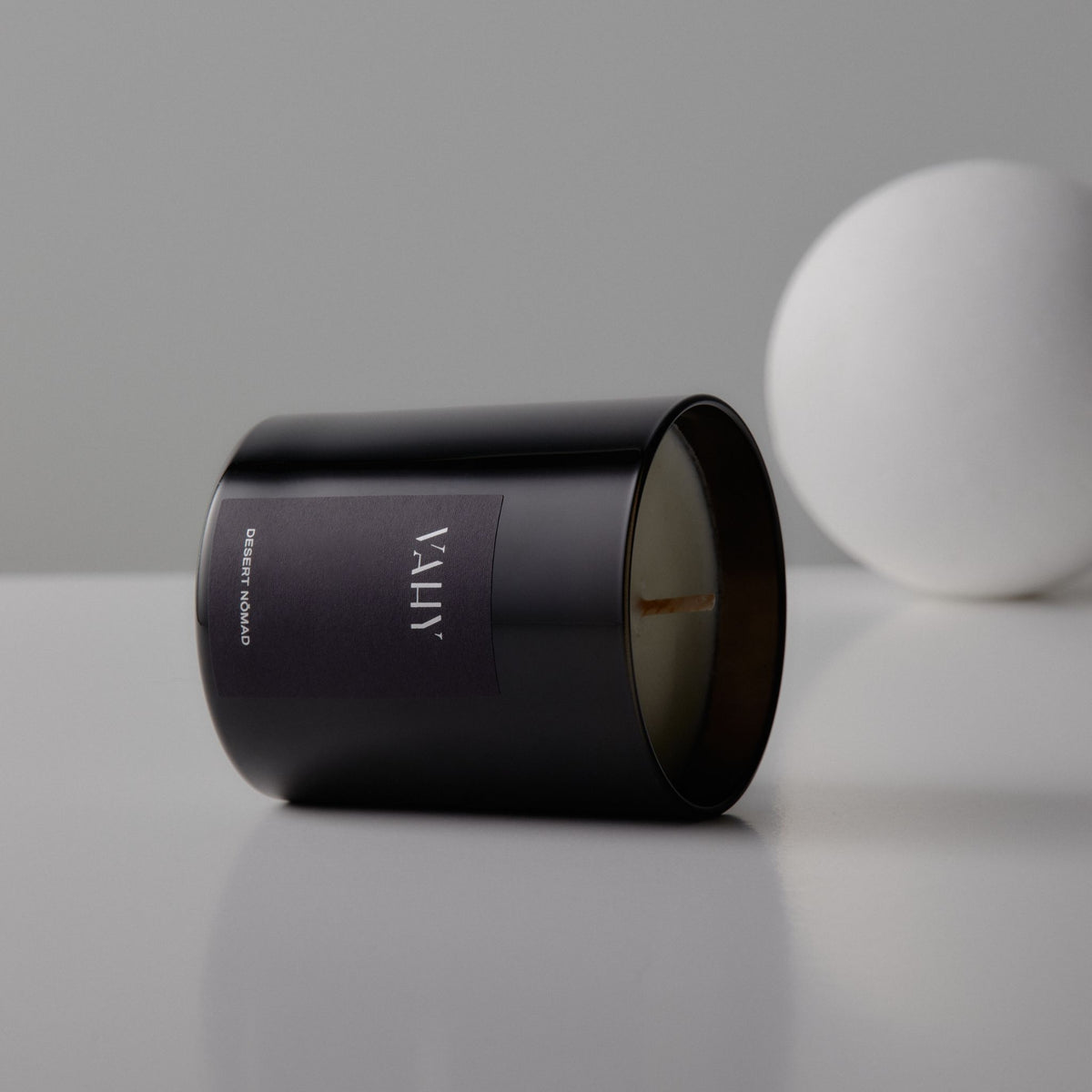 'Nothing is art if it does not come from nature' - Antoni Gaudi
Product Details
What's included
Fragrance your home with this exclusive Váhy offering. Included is:
+ Ember Haze Scented Candle; and
+ Desert Nōmad Scented Candle.
Our two signature scented candles together at last. When purchased separately these candles have a RRP of AU$180.
Description
Scent Profiles
Desert Nōmad
Transport your mind to the tropical desert oasis of Fortynine Palms in Joshua Tree. Evoking the sweet temptation of oasis immersion, warm air and palm leaf shade, Desert Nōmad is a harmonious symphony of notes that uplift with fruit, vanilla and a whisper of the tropics. 
Ember Haze
Fill your home with the scent of our most popular perfume, Ember Haze. Inspired by fireside evenings in cosy log cabins atop alpine resorts, Ember Haze fuses smoky woods with the rich, luxurious warmth of amber and vanilla.  
Candle Information
Váhy's scented candles are created using the highest quality ingredients and cruelty-free soy wax. The natural, lead-free wick and high natural fragrance loading gives approximately 40 hours of intensely fragrant burn time. Hand poured in Melbourne, Australia. 
280g | 9.5 Fl Oz
Benefits
Vegan

Cruelty-free
Natural
No-nasties
NO NASTIES
No denatured alcohol
No mineral oil
No petrolatum/paraffin wax
No animal by-products
No animal testing
No silicones
No parabens
No propylene glycol
No ethanolamines
No PEG
No SLES
No EDTA
No ALS
No phthalates
No synthetics
No retinol
No nitro musks
No polycyclic musks